AC/DC Asks U.S. Marshals to Stop Sale of Counterfeit Merchandise at Shows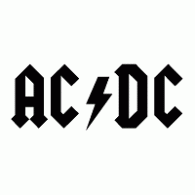 The rock band AC/DC is sick of counterfeiters selling merchandise outside of shows. To stop this, the band announced that it filed a federal lawsuit to combat the sale of unlicensed merchandise.
According to TMZ, the Australian band's lawsuit requested that U.S. marshals go to the band's shows during the 2016 tour, beginning on Feb. 6 in Tacoma, Wash., and arrest people selling goods, such as T-shirts and hats, outside of the arena.
We can't really blame AC/DC for wanting to see the profits from its merchandise sales. (After all, the band does have a song called "Money Talks.") TMZ reported that the band made $180 million on the road last year, second only to Taylor Swift.
E
Brendan Menapace
Author's page
Brendan Menapace is the senior digital editor for Promo Marketing. While writing and editing stories come naturally to him, writing his own bio does not.