Bonnaroo Bans (and then Unbans) Single-use Water Bottles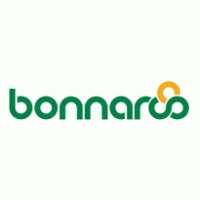 Bonnaroo, the famous music festival that takes place in the middle of the Tennessee summer heat, now will allow factory-sealed single-use water bottles within the concert area after initially barring them from the festival.
Previously, according to The Tennessean, the festival decided this year to only allow empty water bottles into the concert area. This was done to encourage people to use the festival's fill stations (and maybe purchase some branded water bottles).
After an outcry from ticket-holders, Bonnaroo organizers backed down and decided to allow each attendee to bring one sealed water bottle.
Last year, the festival teamed up with Steelys Drinkware and the Plastic Pollution Coalition to make reusable drinkware for festival-goers to refill and use throughout the day to stay hydrated while they jam out to Tame Impala in the scorching Tennessee heat.
Bonnaroo's decision to initially ban single-use water bottles follows the thinking of many cities that have considered the legislation.
E
Brendan Menapace
Author's page
Brendan Menapace is the senior digital editor for Promo Marketing. While writing and editing stories come naturally to him, writing his own bio does not.