Marriott International to Use Only U.S.-made Towels, Bath Mats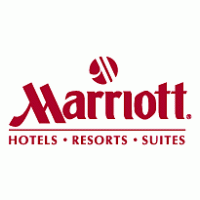 Marriott International, Bethesda, Md., announced today that from now on, all branded towels and bath mats in its nearly 3,000 U.S. locations will be made in the U.S.
According to 12 News, Marriott International has partnered with Thomaston, Georgia-based Standard Textile to produce towels and bath mats made with 100 percent cotton grown in the U.S. Previously, the hotel company's towels were made in Jordan.
"The fact that these items can be made in the USA like they were 20 years ago or so I think makes more sense today than ever, because the customer is very much more attuned into looking at an item to see if this is made far, far away," John Adams, senior vice president of global operations for Marriott International, told 12 News.
Carl Winston, director of the Payne School of Hospitality at San Diego State University, told 12 News that this move comes during a time of increased desire for U.S.-made products.
"On the face of it, this seems rather clever," Winston said to 12 News. "I doubt it's going to be much of an increase in supply costs. They're tapping into public sentiment. There's a sort of nationalist furor seeming to grip the U.S. in both the Democratic and Republican parties."
Marriott International expects to make 2.6 million bath towels and 4.9 million hand towels. To handle this workload, Standard Textile hired an additional 110 workers and expects to hire at least 40 more. The company also invested $40 million into its U.S. plants.
"We needed to enlarge those plants," Gary Heiman, president and CEO of Standard Textile, told 12 News. "It just worked out perfectly that they wanted to manufacture in the USA, and we wanted to manufacture in the USA, and we wanted to grow our production. We're really investing in our people."
Marriott International will introduce these products over the next two years, and said that the products won't cost the company any additional money or force a change in quality.
E
Brendan Menapace
Author's page
Brendan Menapace is the senior digital editor for Promo Marketing. While writing and editing stories come naturally to him, writing his own bio does not.