Partners For Incentives Offers New Online Incentives Platform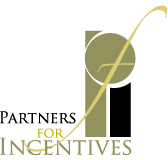 Partners for Incentives (PFI), Cleveland, Ohio, announced that it is offering redemptions for hotel and airline travel within a points platform (Awardlink.com).
PFI has partnered with a well-established travel company to provide its clients the opportunity to use their award points on hotel and air travel purchases. This platform can now help companies worldwide offer their employees personalized and flexible travel award options.
Points are used for safety, sales incentives, client appreciation, wellness, customer loyalty and more, within clients of PFI's marketing partners worldwide.
"The advantages of being able to offer this type of 'experience recognition' without the restrictions of country borders, tariffs and various import duties is a game changer," said Mary Anne Commotto, PFI's president and CEO. "We are thrilled to be able to add this valuable element to our third party awards platform. It adds some of the greatest program flexibility in the past decade or more."
For more information on Partners For Incentives, visit www.pfi-awards.com.