10 Cold-weather Promotions for a Warmer Winter
Brrr it's cold in here, there must be some promos in the atmosphere! If you didn't catch my "Bring It On" reference, you're clearly not a '90s child, but hopefully you get the gist.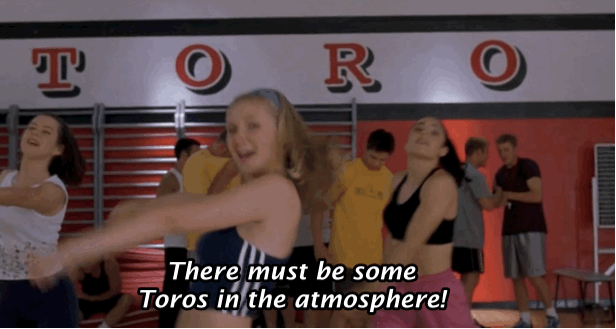 Temperatures on the East Coast have drastically dropped this week, and the Promo Marketing staff is making use of their promotional blankets and mugs around the office. Send your end-users warm thoughts with these cold-weather promotional products.
Their cold hands will thank you, and your brand will be the hero they needed to power through the winter!
1. Gloves
When it's time to leave the office after a hard day's work, it helps to have a good pair of gloves to keep you warm. These Winter Touch Screen Gloves from Massive Promos even let users text while wearing the gloves. It's a millennial's dream come true!
2. Beanies
There's nothing worse than cold ears! During the winter, a regular hat just won't get the job done. This Knit Beanie with Pom Pom from Jetline has your ears covered, and it's extra spirited!
3. Scarves
If you've ever left your house on a frigid day without a scarf, you've learned this lesson the hard way: Protect the neck. Thanks to this Stadium Scarf from BamBams, you can protect your neck while also supporting your favorite team.
4. Ear Bands
Sometimes, a beanie just can't keep up with your active lifestyle. On those winter runs, your end-users will thank you for providing them with this Moisture Wicking Ear Warmer from Outdoor Cap Company Inc., and helping keep their ears warm.
5. Leg Warmers
"Footloose"! "Saturday Night Fever"! "The Breakfast Club"! The token '80s fashion staples are back, which means you can pull off leg warmers again! (Thank goodness.) Summon Kevin Bacon in these Fleece Leg Warmers from FIEL-Fairdeal Import & Export Ltd.
6. Winter Ski Kits
There certainly is one benefit to the winter: ski season! Outfit your end-users with all the skiing essentials with this Winter/Ski Kit from Ready 4 Kits, and they'll be advancing past the bunny slope in no time.
7. Fleece-lined Everything
If there's any cold-weather advice I could offer, it would be to acquire anything and everything fleece-lined. Just looking at this Cornerstone Heavyweight Sherpa-Lined Hooded Fleece Jacket from SanMar makes me feel warmer.
8. Hand Warmers
A little trick I've picked up in my years of East Coast living: If your hands are warm, you're warm. This Rechargeable Body/Hand Warmer from Superex can supply two hours of continuous hand-warming action to your cold end-users.
9. Blankets
I've got a pretty strong flannel addiction in the winter, and I'm not ashamed. Give end-users the comfort of a good Flannel Blanket, like this one from Boxercraft Inc.
10. Mugs
There's nothing better than sipping on hot chocolate in the wintertime. Especially when you've got an adorable mug to put it in, like the Hilo 14 oz. Bistro Mug from ADG Promotional Products.
E
Hannah Abrams
Author's page
Hannah Abrams is the senior content editor for Promo Marketing. In her free time, she enjoys coming up with excuses to avoid exercise, visiting her hometown in Los Angeles and rallying for Leonardo DiCaprio to win his first second Academy Award.