Walmart to Stop Selling Black Lives Matter Shirts After Protest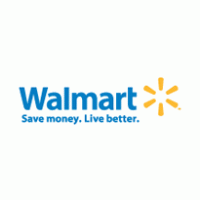 Yesterday, Walmart announced that it would stop selling apparel that read "Black Lives Matter" and "Bulletproof" at the request of Chuck Canterbury, president of the Fraternal Order of Police, the U.S.'s largest police organization.
The "Black Lives Matter" slogan, which emerged after the 2012 shooting of Trayvon Martin and gained steam after police-involved shootings since, is seen as offensive to law enforcement.
The Washington Post reported that Canterbury, wrote to Walmart CEO C. Douglas McMillon to advise him that his company was selling "offensive shirts and sweatshirts."
"I urge you to prohibit the use of the Walmart name and website for the retail sale of the products," Canterbury wrote.
Walmart does, however, also sell "Blue Lives Matter" apparel, which supports police officers.
"I understand that these are third party sales and not Walmart products, but I am concerned that allowing these articles of clothing to be sold in this way will damage your company's good name amongst FOP members, and other active and retired law enforcement officers. At a time of year when we as a nation and indeed, as a world, should be coming together in hopes of peace on Earth and goodwill toward men, these third party sellers are profiting from racial division."
Walmart responded yesterday by saying that it offers millions of items from third parties, such as Black Lives Matter, Blue Lives Matter and All Lives Matter.
The company responded by saying that it will no longer sell its "Bulletproof" apparel.
E
Brendan Menapace
Author's page
Brendan Menapace is the senior digital editor for Promo Marketing. While writing and editing stories come naturally to him, writing his own bio does not.